Telephone Banking
I'm sure there are several times when you can't quite make it somewhere but you could make a phone call.
This convenience also applies to your banking. If you're tied up without access to a computer—no problem. Simply pick up a phone to access account information, make transfers and more all through a simple and fast process, on your own time.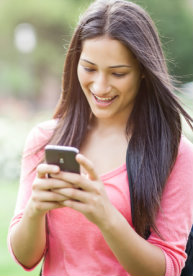 Summary

Quick and easy banking access
Eliminate unnecessary trips
24/7 access to information
Multiple banking functions available
Checking account information
Savings account information
Change your secret PIN#
Transfer funds

Our telephone banking number is 256-264-3401 or toll free 800-458-3305.