4th Annual Charity Classic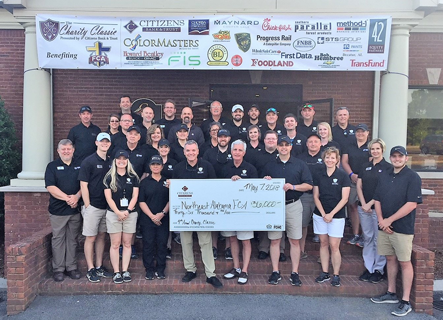 Due to weather, the tournament has been postponed to Monday, May 7, 2018.
Over the past three years the Citizens Charity Classic has raised over $100,000 for Northeast Alabama FCA and we're excited to continue in 2018 with the 4th Annual Citizens Charity Classic on May 7, 2018! Presented by the Citizens B & T Foundation, the four man scramble will again be held at Gunter's Landing Golf Club. Two tee times are available, 8am and 1pm. Space is limited so reserve your space early!
For more information about the Citizens Charity Classic please contact Kasey Crochet Culbert at 256-505-4600 or marketing@citizensbanktrust.com.
The Citizens B&T Foundation is a 501(c) 3 organization and all donations are tax deductible. Checks should be made payable to Citizens B&T Foundation.
All winnings subject to IRS reporting.