5th Annual Charity Classic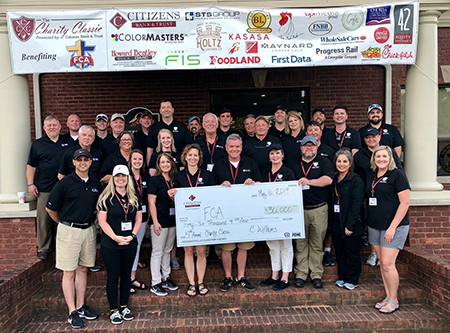 The 5th Annual Citizens Charity Classic benefiting Northeast Alabama Fellowship of Christian Athletes (FCA) took place on Monday, May 6, 2019, at Gunter's Landing Golf Club. Because of the support of sponsors, participants, and volunteers, this year's tournament raised over $36,000 for FCA bringing the total raised over the last five years to $175,000. Proceeds go to help FCA provide more opportunities to share the Gospel in schools across North Alabama.
Read the full release here.
Make plans to join us for the Sixth Annual Citizens Charity Classic scheduled for Monday, May 4, 2020, at Gunter's Landing Golf Club.
For more information about the Citizens Charity Classic please contact Kasey Crochet Culbert or Whitney Ellis at charityclassic@citizensbanktrust.com or 256-505-4600.
The Citizens B&T Foundation is a 501(c) 3 organization and all donations are tax deductible. Checks should be made payable to Citizens B&T Foundation.
All winnings subject to IRS reporting.