Additional Services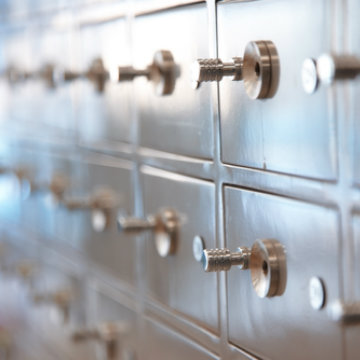 At Citizens Bank & Trust, banking doesn't just stop at accounts and loans. We offer our hard-working customers a wide variety of supplemental services to add ease to their banking lives -- online, by phone, in-branch, and beyond.
If you're looking for something specific and it isn't found here or elsewhere on the site, please be sure to let us know! We're always here to make sure banking is convenient for you.
Teller Services
Cashiers checks

Coin counting

Fax service

Money Orders
Routing Number
Citizen's Bank & Trust's routing number is: 062206431.
Online Check Reordering
Easily reorder checks online without an extra trip to a branch. Place your online order.
Safe Deposit Box Rental
Learn more about the benefits of safe deposit boxes.
Direct Deposit
Build your balance — automatically. Have all or part of your check deposited to your account balance every month. Speak to a helpful representative to add this convenience today.
Wire Transfer Services
Move money across county, state, country, or even world with ease. We offer our customers both domestic and international wire transfer capabilities. Contact us for details.
Telephone Banking
We're sure there are several times when you can't quite make it somewhere but you could make a phone call.
This principle also applies to your banking. Tied up without access to a computer? No problem. Simply pick up a phone to access account information, make transfers, and more — all through a simple and fast process, on your own time.
Summary
Quick and easy banking access

Eliminate unnecessary trips

24/7 access to information

Multiple banking functions available

Checking account information

Savings account information

Change your secret PIN#

Transfer funds
Our toll free telephone banking number is 800-458-3305.
Mastercard® Debit Card
Mastercard® debit cards offer the same exact services traditional checks do, just with much greater ease.
Make payments virtually anytime, anywhere with your debit card. At Citizens Bank & Trust, you can even use your card to help earn rewards with your Kasasa® checking account! You can even earn cash for your school and show your school spirit with a School Spirit Debit Card!
Summary
Make purchases in stores or online

Get cash from any ATM

Funds deducted directly from checking account

More widely accepted than checks

Safer than carrying cash

Monthly statement of transactions

Easily report a lost or stolen ATM/Debit Card: call 1-800-791-2525
School Spirit Cards
School Spirit Cards are available for Albertville Aggies, Arab Knights, Brindlee Mountain Lions, Elkmont Devils, Guntersville Wildcats, Lauderdale County Tigers, Hazel Green Trojans and New Hope Indians. Contact your local office today to order your School Spirit Card.
PINless debit transactions on Mastercard-branded debit cards may not be processed as Mastercard transactions and therefore may not receive Mastercard protections and benefits.
Overdraft and returned item fees may apply as a result of card usage.