Mobile Banking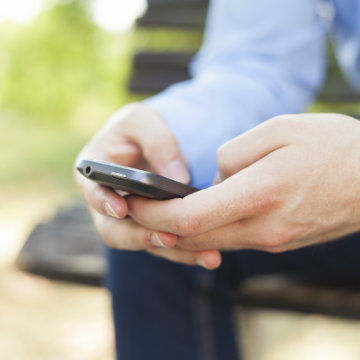 Our free mobile banking app helps you find branches and ATMs, and more importantly, find a lot more time in your day. You can make payments, transfer funds, even make deposits with your mobile device using the fast and secure SnapCheck mobile deposit feature so you can get banking done without getting off track. Just use your smart phone or tablet to photograph the front and back of the check you want to deposit in your eligible Citizens Bank & Trust checking account and submit your check for deposit.
Logging on is simple with the same ID and password as your online banking account. Now you can bank as easily as you text, instant message or post. Our mobile banking app lets you get banking done and get back to what you'd rather do. Which is why you'd rather bank with us. Sign up today!
Summary

Bank anytime, anywhere your mobile device is available

View current balances

Transfer funds

Make payments

Make deposits*

View account activity

Locate branches & ATMs

Highest level of security

Free, fast, and easy

Save time and reduce errands

Download Activation and Enrollment Instructions

*Deposits made after 3:00pm CST are credited on the next business day. Availability is subject to Citizens Bank & Trust's Funds Availability Policy.