2023 Citizens Business Summit
The 2023 Citizens Business Summit is scheduled for Wednesday, September 20, at the Lake Guntersville State Park Lodge. Check out details below!
Continuing Professional Education for CPAs
This year CPAs attending the Summit can earn (4) hours of CPE as approved by the Alabama State Board of Accountancy. Be sure to specify this option at check-out when registering and we'll have your completed Certificate of Attendance ready for pickup at the end of the Summit.
2023 Summit Agenda
Check-in and Breakfast | 7:15 a.m. - 8:00 a.m.
Summit Introductions & Welcome | 8:15 a.m.
Charlie Williams | President/CEO, Citizens Bank & Trust
Choose to be Remarkable | 8:25 a.m. - 9:40 a.m.
Dr. Randy Ross | Bestselling Author & Speaker
Break | 9:40 a.m. - 9:55 a.m.
2023 Economic Update: Reviewing Mixed Signals and How to Plan Ahead | 10:00 a.m. - 10:45 a.m.
Michael Michell | Managing Director, Darling Consulting Group
Break | 10:45 a.m. - 10:55 a.m.
Relationomics | 10:55 a.m. - 11:55 a.m.
Dr. Randy Ross
Closing Remarks & Lunch | 12:00 p.m.
The Citizens Business Summit
Fostering awareness in a challenging economic landscape
The Citizens Business Summit ("Summit") takes place in September of each year at the Lake Guntersville State Park Lodge. Since its inception in 2016, the Summit has brought the business community of North Alabama together for a "mini-conference", hosted by our Bank, and filled with economic, small business, and industry experts. The thought and effort behind the Summit arose from the desire of our institution to be much more than a Bank in the communities we serve. To be leaders, with a servant-hood corporate agenda that extends much further than simply accepting deposits and making loans. Each year over 200 attendees come together to learn, grow, and network.Our goal continues to be to provide them with something to take away, that can be helpful in their daily business or professional lives, and in their personal lives as well. Previous Summit speakers include: Lt. Col. Robert J. Darling who was the highest ranking military official in the White House on 9/11 and is author of 24 Hours Inside the Presiden'ts Bunker; Todd Patrick, economic expert from CenterState Bank, Matthew Pankey, Cyber Security Officer at Citizens Bank & Trust; small business expert, Gene Marks; NBA All-Star, Mark Eaton; economic expert, Dr. Loren C. Scott; Billy Ainsworth, Marshall County native and group president of Caterpillar, Inc., and New York Times best-selling author, Andy Andrews. The 2022 line up featured motivational speaker, Garrison Wynn, real-time payments expert, Kimberly Ford, Economist, Dr. Ed Seifried, and HR expert, Lee Rubin.
---
Meet Our 2023 Speakers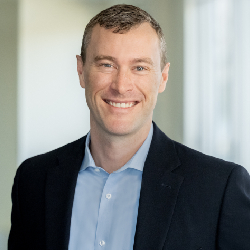 Michael Mitchell
As a Managing Director at Darling Consulting Group, Mike leverages his passion for the asset liability management (ALM) process to maximize strategic effectiveness, manage risk and optimize income. Partnering with a diverse array of institutions all over the country, he provides executive teams with tailored, thought leading solutions in an ever changing economic and regulatory environment.
During his 17+ year tenure at DCG, he has served in various capacities and had the opportunity to work with institutions in all areas of balance sheet management including data analytics, policy and process reviews, liquidity and capital planning, and strategy development.
Mike is a graduate of the University of New Hampshire's Whittemore School of Business and Economics with a degree in finance. When not talking ALM, Mike can be found hiking, biking and skiing with his family in the mountains of New England.
---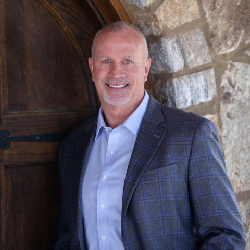 Dr. Randy Ross
Dr. Randy Ross is a bestselling author, CEO of Remarkable, and Former Chief People Officer. Most importantly, he's a messenger of practical wisdom and needed hope to help untangle the biggest challenges facing today's business leader, tomorrow's workforce, and the future marketplace.
In 2008, Randy founded Remarkable! - a consulting and advisory firm specializing in team development and organizational health. Spending time in both the for-profit and not-for-profit worlds, Randy has traveled throughout the United States and internationally as a speaker, consultant and coach, building teams and developing leaders. A compelling communicator, Randy has the keen sensitivity to speak to the heart of leaders and inspires elevated performance among teams. Randy's unique understanding of employee engagement allows him to offer practical solutions for increasing both the morale and performance of your teams.
A graduate of Baylor University, Randy also holds two advanced degrees from Southwestern. Randy is the co-author of Remarkable!, a leadership parable that illustrates the power of applied axiology to guide organizations toward the creation of a more compelling and collaborative culture, based upon Value Creation. Relationomics: Business Powered by Relationships, is packed with principles and practices to help leaders craft a relationally rich culture.
Before founding Remarkable!, Randy led several not-for-profit entities in Texas and Florida, was VP of Recruiting for a large regional mortgage corporation, based in Atlanta, and later became the Chief People Officer of North American. He and his wife, LuAnne, live in Roswell, Georgia, and have four children.
---
Contact
Kasey C. Culbert
VP/Marketing
[email protected]
Citizens Bank & Trust
P.O. Box 250
Guntersville, AL 35976
256-505-4600