Kasasa Cash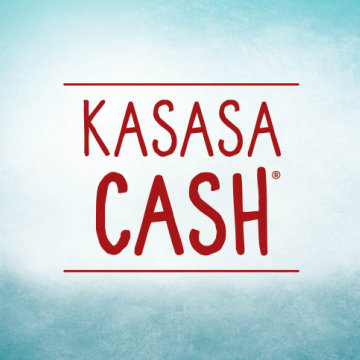 When it comes to checking accounts, Kasasa Cash® is a game changer. Instead of paying us, we pay you! Earn high interest and ATM fee refunds — not just in Alabama, but nationwide!
With Kasasa Cash, you have the power to do more with your money, for FREE. So while other banks are taking away free checking, we're making ours even better! Do you Kasasa?®
Summary

3.00% APY* on balances up to $15,000 when qualifications are met
3.00 to .15% APY on balances over $15,000, depending on balance in account*
0.05% APY* if qualifications aren't met
ATM fee refunds nationwide up to $10 per month ($5 per single transaction)*
No monthly maintenance fee
No minimum balance to earn rewards
Free mobile banking
Sign up for monthly eStatements
Free telephone banking
Free Visa® debit card***
Unlimited check writing
$25 minimum deposit to open

Earning Rewards Is Easy

Qualifying for rewards is so easy you're probably already doing it! To earn your rewards, simply do the following activities and transactions in your Kasasa Cash account each monthly qualification cycle:

Enroll and receive eStatements notice
Have at least 10 debit card transactions post and settle
Have at least 1 automatic payment (ACH), direct deposit, or bill pay transaction post and settle

It's as simple as that. If you don't qualify, don't worry. Your account is still free and still earns our base rate of interest. You can always get back to earning rewards the next cycle.

*APY=Annual Percentage Yield. APYs accurate as of 01/04/2013. Rates may change after account is opened. Minimum to open is $25. If qualifications are met each monthly qualification cycle: (1) Limited ATM fees incurred during qualification cycle will be reimbursed up to $10 ($5 per single transaction) and credited to account on the last day of monthly statement cycle; (2) balances up to $15,000 receive APY of 3.00%; and (3) balances over $15,000 earn 0.15% interest rate on portion of balance over $15,000, resulting in 3.00% - 0.52% APY based on account balances up to $115,000. Balances higher than $115,000 would yield an APY less than 0.52% APY. If qualifications are not met, all balances earn 0.05% APY. Qualifying transactions must post to and settle account during monthly qualification cycle. Transactions may take one or more banking days from the date transaction was made to post to and settle an account. "Monthly Qualification Cycle" means a period beginning one day prior to the first day of the current statement cycle through one day prior to the close of the current statement cycle. Transfers between accounts do not count as qualifying transactions. Limit one account per SSN. ATM-processed transactions and withdrawals do not count towards qualifying transactions. ATM receipt must be presented for reimbursement of an individual ATM fee of $4.99 or higher.




**Third party fees for Internet, messaging and data plans may apply.

***Overdraft and returned item fees may apply.
RATE INFORMATION
Tier Daily Balance Range Rate Depending on the balance in your account the Annual Percentage Yield (APY) will range from: To:
1 Below $15,001.00 2.960% 3.00%
2 Equal to or greater than $15,001.00 0.150% 3.00% 0.15%
Your interest rate and annual percentage yield may change.
Determination of Rate. If you do not meet the eligibility requirements during a qualification cycle, the interest earned during the non-qualified cycle will be .05% interest and .05%APY. Additional information about qualifications to follow.
Frequency of Rate Changes. We may change the interest rate on your account at any time.
Limitations of Rate Changes. There are no maximum or minimum interest rate limits for this account.
Additional Rate Information. When qualifications are met and the account has a balance greater than $15,000.00 the APY will range from 3.00% to 0.15% based on the amount of funds in the account per month.
This account is a tiered account with blended APY. Overall APY is affected by the percentage of qualifying funds in an account greater or less than the $15,000.00 threshold. For example, overall APY for an account with a qualifying balance of $115,000.00 would be less than 3.00% APY because 83% of the total funds in the account would earn 0.15% APY while only 13% of the total funds in the account would earn 3.00% APY.
COMPUNDING AND CREDITING. Interest will be compounded monthly and will be credited to the account monthly. If you close your account before interest is credited, you will not receive the accrued interest.
MINIMUM BALANCE REQUIREMENTS. No minimum balance requirements apply to this account.
DORMANT/INACTIVE ACCOUNT INFORMATION. A dormant account fee of $4.00 per month will be charged after 12 months of inactivity.
PROCESSING ORDER. All credits transactions are processed first. Debits will be processed as follows in ascending order: withdrawal or transfers, outgoing wires, ATM / POS transactions, electronic transactions, health savings account transactions and then checks are paid in serial number order.
BALANCE COMPUTATION METHOD. We use the daily balance method to calculate interest on your account. This method applies a daily periodic rate to the principal in the account each day.
The daily balance that we use when calculating interest is the collected balance. That means we only include those funds for which we have actually received payment when we determine the daily balance on which interest is paid.
ACCURAL ON NONCASH DEPOSITS. Interest begins to accrue no later than the business day we receive credit for the deposit of noncash items (for example, checks).
TRANSACTION LIMITATIONS. No transactions limitations apply to this account.
ADDITIONAL INFORMATION REGARDING YOUR ACCOUNT. Minimum Opening Deposit: You must deposit $25.00 to open this account.
Consumer Account: This account is for Consumers only. Individuals are limited to one Kasasa account per primary account holder.
Qualifications: To qualify for the Kasasa Cash Preferred Rates and ATM refunds account holder must meet the following requirements per monthly qualification cycle: 10 debit card purchases must post and settle to your account one direct deposit, ACH or bill pay must post and settle to your account, and you must receive your monthly statement electronically. Intrabank transfers do not count as qualifying ACH transactions.
Monthly Qualification Cycle: The monthly qualification cycle means a period beginning one day prior to first day of the current statement cycle through one day prior to the close of the statement cycle.
ATM Fee Reimbursements: If qualifications are met each monthly qualification cycle, nationwide ATM fees incurred during the cycle will be reimbursed and credited to the account on the closing day of the statement cycle. The maximum ATM refund per cycle is $10.00. The maximum ATM fee refund per transaction automatically credited is $4.99. If an ATM fee exceeds $4.99, it will be credited upon request if the total amount credited that cycle will be $10.00 or less. Non-qualified accounts are not eligible to receive ATM fee reimbursements during the statement cycle(s) that they do not meet qualification criteria.
Post and Settle: Transactions may take one or more banking days from the date of the transaction for the transaction to post and settle. The transaction date for qualification purposes is the date that the transaction posts and settles to the account, not the date the transaction occurred if they are different.
CURRENT RATE INFORMATION. The rate(s) and annual percentage yield(s) disclosed above were offered within the most recent seven calendar days, and were accurate as of 12/29/2015. To obtain the current rate(s) and annual percentage yield information, please call (256) 505-4600.
FEES AND CHARGES. Please refer to the separate fee schedule provided to you with this disclosure for information about fees and charges associated with this account. A fee schedule will be provided to you at the time you open an account, periodically when fees or charges change, and up request.