InControl Checking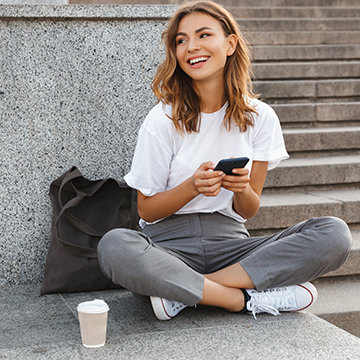 Monthly Maintenance Fee

The InControl Checking monthly maintenance fee is $7.95.
How to Eliminate Your Fee 

Eliminating your $7.95 monthly maintenance fee is easy, just accept Online Statements or have at least 10 debit card transactions post and settle to your account each monthly qualification cycle. It's as simple as that. If you don't eliminate it one cycle, don't worry, you can always eliminate it the next cycle.
ATM Refunds

Get ATM fee refunds nationwide up to $10.00 per month ($5 per single transaction) if you accept Online Statements and have at least 10 debit card transactions post and settle during the monthly qualification cycle
Summary

$7.95 monthly maintenance fee

Free online banking with billpay*

Free mobile banking**

Free telephone banking

Free debit card

$25 minimum deposit to open

Unlimited check writing

ATM refunds nationwide up to $10.00 per qualification cycle

Fees and Charges Please refer to the separate fee schedule linked below. A fee schedule will be provided to you at the time you open an account, periodically when fees or charges change, and upon request.





The maximum ATM refund amount per cycle is $10. To receive an ATM fee refund of $4.99 or more, transaction receipt must be presented to Customer Service Representative.




Third party fees for Internet, messaging and data plans may apply.




Overdraft and returned item fees may apply